BEHIND THE SCEANS
INSIDE MY HEAD
WITHIN MY THOUGHTS
MY POINT OF VIEW
THE THINGS I LIKE
THE THINGS I WANT
THE WAY I FEEL, OBSERVE, REVEAL
OUT THERE TO BE FOUND
NOT TO BE MISSED
THIS IS MY LIST
RONI
507 IS THE NEW RONIBAR STORE, STUDIO,AND CURATED SPACE FOR ART DESIGN, AND LIFE STYLE.
THE 507 BLOG, IS VIRTUAL MANIFESTATION OF THAT SPACE, AND A PLACE TO SHARE SOME OTHER FAVORITES YOU MAY ENJOY.
OUR ART WALL HAS IT'S OWN IDENTITY, BUT IT EVOLVES WITH THE SOULS OF THOSE WHO INHABIT IT.
IT'S BOTH A PARTITION AND SPACE, AN ART GALLERY AND MOOD BOARD. IT CHANGES WITH THE SEASON AND OUR STATE OF MIND.
our second ART WALL inhabitant is artist Asaf Einy (see post bellow)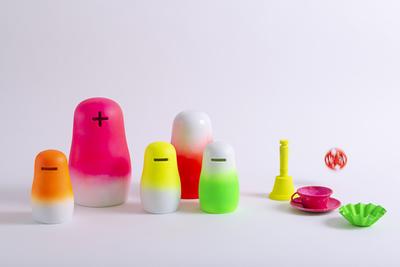 Racheli Sharfstein, owner and product designer at Reish Studio is a graduate of the Domus Academy in Milan, Italy. Her approach to design combines all the stuff we love: she will take a familiar object, and give it her individual twist making it new and fun. The...
read more